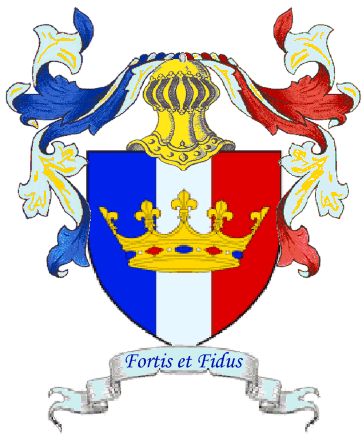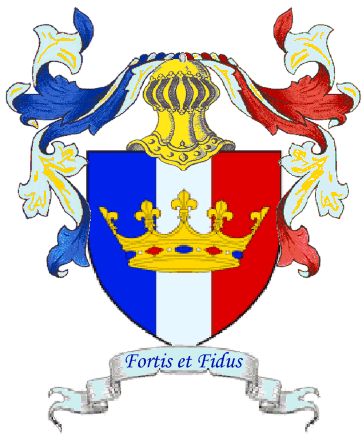 The Kingdom of Terre Neuve
Fortis et Fidus
"Strong and Faithful"

ACCEPTABLE USE
All right, title and interest in and to this Web site is owned by the Kingdom of Terre Neuve. The Web site is protected by United States copyright law and international treaty provisions, including without limitation the Berne Convention. All trademarks, service marks, and trade names are proprietary to the Kingdom of Terre Neuve, unless otherwise indicated. All rights not expressly licensed hereunder are reserved by the Kingdom of Terre Neuve. The program code which renders this website is wholly owned by the author and is licensed for exclusive use by the Kingdom of Terre Neuve.
This site contains material which is derived in whole or in part from material supplied by the Kingdom of Terre Neuve and other sources, and is protected by copyright and trademark laws. You may not modify, create derivative works, copy, reproduce, upload, post, transmit or distribute in any way any material from this site including code and software ("Material"). You may download Material from this site for your personal, non-commercial use only, provided you keep intact all copyright and other proprietary notices.
LICENSE TO
By posting messages, uploading files, inputting data, or engaging in any other form of communication (a "Communication") through this service, you are granting the Kingdom of Terre Neuve a royalty free, perpetual, non-exclusive, unrestricted, worldwide license to:
Use, copy, sublicense, adapt, transmit, publicly perform or display any such Communication; and
Sublicense to third parties the unrestricted right to exercise any of the foregoing rights granted with respect to the Communication.
Also see our Privacy Policy
The foregoing grants shall include the right to exploit and proprietary rights in such Communication, including but not limited to rights under copyright, trademark, service mark, or patent laws under any relevant jurisdiction.
DISCLAIMER
THE KINGDOM OF TERRE NEUVE HAS PROVIDED LINKS AND POINTERS TO INTERNET SITES MAINTAINED BY THIRD PARTIES ("THIRD PARTY SITES") AND MAY FROM TIME TO TIME PROVIDE THIRD PARTY MATERIALS ON THIS SITE. NEITHER THE KINGDOM OF TERRE NEUVE, ITS COMMISSIONERS, MEMBERS, OFFICERS, EMPLOYEES OR AGENTS OPERATE OR CONTROL IN ANY RESPECT ANY INFORMATION, PRODUCTS OR SERVICES ON THESE THIRD PARTY SITES.
THE MATERIALS IN THIS SITE AND THE THIRD PARTY SITES ARE PROVIDED "AS IS" AND WITHOUT WARRANTIES OF ANY KIND EITHER EXPRESS OR IMPLIED, TO THE FULLEST EXTENT PERMISSIBLE PURSUANT TO APPLICABLE LAW, THE KINGDOM OF TERRE NEUVE DISCLAIMS ALL WARRANTIES, EXPRESSED OR IMPLIED, INCLUDING, BUT NOT LIMITED TO, IMPLIED WARRANTIES OF MERCHANTABILITY AND FITNESS FOR ANY PARTICULAR PURPOSE. THE KINGDOM OF TERRE NEUVE DOES NOT WARRANT THAT THE FUNCTIONS CONTAINED IN THE MATERIALS AND PRODUCTS WILL BE UNINTERRUPTED OR ERROR-FREE, THAT DEFECTS WILL BE CORRECTED, OR THAT THIS SITE, INCLUDING BULLETIN BOARDS, OR THE SERVER THAT MAKES IT AVAILABLE ARE FREE OF VIRUSES OR OTHER HARMFUL COMPONENTS. THE KINGDOM OF TERRE NEUVE DOES NOT WARRANT OR MAKE ANY REPRESENTATIONS REGARDING THE USE OR THE RESULTS OF THE USE OF THE MATERIALS IN THIS SITE OR IN THIRD SITES IN TERMS OF THEIR CORRECTNESS, ACCURACY, TIMELINESS, RELIABILITY OR OTHERWISE. YOU (AND NOT THE KINGDOM OF TERRE NEUVE) ASSUME THE ENTIRE COST OF ALL NECESSARY MAINTENANCE, REPAIR OR CORRECTION.
Use of any information obtained by any links and/or pointers to internet sites maintained by third parties is voluntary, and reliance on it should be undertaken after an independent review of its accuracy, completeness, efficacy and timeliness.
Under no circumstances and regardless of legal theory, whether in tort, contract or otherwise, will the Kingdom of Terre Neuve be liable to you or any other party for either direct or indirect, special, incidental, reliance, or consequential damages, however caused, and regardless of character, including without limitation, any damages relating to inaccurate or potentially misleading information. You are advised to use all information presented with caution and to carefully check such information prior to acting upon it.